Quebec city is one of the most visited places in North America.
There are so many events and places to see in Quebec, but which is the best?
We visit them all with videos, books, eBooks and more! 
This amazing French kit has 19 videos, each matching a chapter in the book and in the eBook!
It has texts at 3 levels of difficulty from grades 3 to 12!
It's the most complete FSL and Immersion French kit on the market!
Take a look at the video demo and watch the teacher review video for more.
We visit the best places in Quebec City for French students: 
The kit covers:
Le Vieux-Québec: A time machine!
Le Carnaval: "L'incontournable".
Le Château Frontenac:We visit inside the château and discover secret stories.
La Citadelle: The hidden heart of Quebec. World war 2 was engineered here: we go deep into the Citadelle and find out how.
The French and the British connection: we get front row seats and meet a military goat.
Les plaines d'Abraham:From battlefield to playground.
L'île d'Orléans: Paradise lost.
Le festival de la Nouvelle-France: 400 years of History explode in a giant party!
Bonhomme Carnaval and king Louis XIV: Brothers in arms?
First Nations: We meet young Wendats
Le Musée de la Civilization: like Snoopy's doghouse-a small door and a cathedral inside!
Le Fort St-Louis: You will not believe what's under your feet!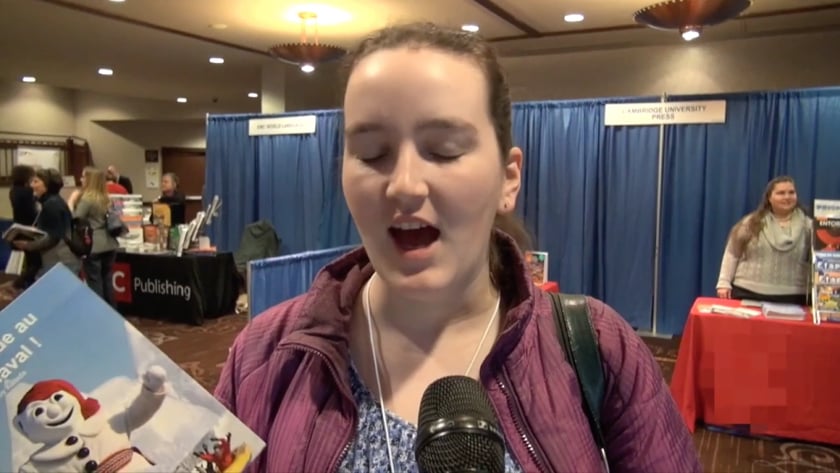 The kit includes:
10 copies of the gorgeous book. Each chapter covers a different event or special place in Quebec city.
Each book section has matching videos. The videos are recent, modern and levelled so your French students can understand. The videos come on a DVD and are also online.
Online Ebook and videos: The book and videos are also online so you and your students can access the content from any device. Students can also access from home.
3 levels of difficulty:  We offer different levels in the same books, online eBooks, including CEFR levels as well as our own colour-coded easy to use language level scale. This gives students stretch goals and revision opportunities.
This Planet French innovation works. It ties in with the best concepts discussed by Russian scientist Lev Vygotsky and others: successive approximation and the zone of "proximal development". I know some of Vygotsky's ideas are controversial but this one works (see teacher reviews video). French is a skill and these kits/units work in schools across the country.
French teachers love this, as they discuss using the kits in our preview video (fill the form on the right to access our secure demo video section and watch free previews including teachers explaining how they used booksmarts/Planet French kits/units).
Here are 3 pages showing examples of the colour-coded 3 levels of difficulty. Each of our kits includes texts and videos at different levels of difficulty so you can use each kit at different levels and quickly apply differentiated instruction.
Narrated eBooks with actor narration, follow-me cursor and speed adjustment
You project the eBooks on any whiteboard,  the audio follows with professional actors reading the text and the cursor leads. You can pause anytime and model listening and reading strategies for your students.
Your students are instantly engaged and now they can see French as relevant because they watch other Canadians (adults and students) interacting in French, in Canada, on the Booksmarts cultural videos in a variety of fun settings.
Watch this video to see excerpts of the NARRATED EBOOK, with cursor, and adjustable speed.